The core problem we fix. Something is stuck in a pipe and water refuses to drain.  We'll cable out that debris!
A sneaky bit of something isn't completely clogging a pipe, but it is getting slower to drain over time. Give us a call before it clogs.
A warning from your toilet that it's about to rebel! You can avoid a messy repair by cleaning the tubes to keep the beast happy.
A backed up drain or clogged toilet is a nightmare, but we have the solution! Here at Pro Craft we pride ourselves on thorough and effective service. If you need help dealing with slow or clogged drains, backed up tubs or toilets — don't hesitate to call.  We'll get a fully licensed and insured plumber to you to clean out the offending drain line and make sure the water in your home is flowing again.
Pro Craft Plumbing is a local company that proudly serves central Florida. We're based in Deltona, and have been helping our neighbors with plumbing problems since 2014.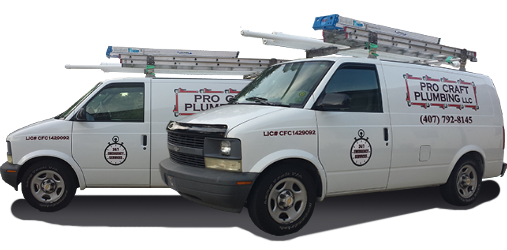 Read Reviews From Our Customers